Capital One Adds Hotel Transfer Partners
Over the past year Capital One has really added a lot of value to its points by creating a transferable rewards program, adding additional airline partners and now adding hotel partners. While they didn't add any of the "big" three, they did create partnerships with Accor and Wyndham. While Wyndham's program isn't that compelling, Accor does actually provide some decent value as their program is revenue based. Capital One Spark and Venture Miles will transfer to Accor at a 2:1 ratio and Accor points can be redeemed at a rate of 2000 for 40 Euro (~$45 at time of writing). This gives a pretty decent value for hotel redemptions of about 1.1 cents per point. Capital One cards that earn 2x increase that value to roughly 2.25% back towards Accor Hotel stays, which is quite good.
As of early February Capital One also increased the transfer ratio for Jet Blue from 2:1 to 2:1.5. This provides a bit of a boost as JetBlue's program is revenue based with a value of about 1.4 cents per point.
Alaska Airlines to Join Oneworld in 2021
This is big news for both Alaska and Oneworld. Personally, I felt like this was always going to happen as Alaska had agreements and partnerships in place with a number of Oneworld carriers like American, British Airways, Cathay Pacific, Finnair, JAL, and Qanats.
Alaska and AA had limited aspects of their partnership in recent years, so this will allow for full partner earning rates between the airlines, which is great for passengers. My fear is that that we will lose both the non-alliance partners (like Singapore and Emirates) and sweet spot redemptions with soon to be alliance partners (like Cathay Pacific and JAL). We also might see the Alaska MVP program revamped to be more in line with AA and other Oneworld airlines as the holders of the status would be open to far more benefits with the new arrangements.
Like a lot of things, this is very much a "wait and see" change. It is expected to go live in the summer of 2021, so details should start emerging later this year and should give people ample time to make bookings and come with new strategies to maximize the new alliance landscape.
United Now Has "New" Polaris Installed in 100 Planes
Back in June of 2016 United rolled out their Polaris product. To me this product wasn't innovative or particularly interesting, but merely brought their extremely sub-par business product in line with industry standards. Now as of February 2020 (some 44 months later) United has installed the new product in 100 planes. According to the Polaris Tracker on the United site there are still 58 more planes to go. I remember all of the fanfare for this roll out, but it seems like it is taking an awfully long time.
Losing More Fifth-Freedom Routes
Fifth-Freedom routes are some of my favorite routes out there. For those that aren't familiar with the term, it refers to the Freedoms of the Air and the "fifth" of those freedoms is the right to fly between two foreign countries on a flight originating or ending in one's own country. An example of this is a flight Cathay Pacific ended on February 18th which was a back and forth between Hong Kong – Vancouver – New York. This was a fantastic way to be able to experience Cathay's first or business class product on a transcontinental flight. Another flight we will be losing is LATAM's Madrid – Frankfurt flight that will operate for a final time on June 30th, 2020.
Personally I think we will see more and more of these go away without replacements or new ones popping up. The new planes we are seeing are more fuel efficient and eliminate the need for a hub and spoke system and are much more focused on point to point travel. With that being the primary goal, any flight requiring a fuel stop or a layover with a crew swap becomes much to expensive or inefficient to operate. The upside here is that with these new planes we are seeing more interesting destination matches connecting smaller population centers, which provides more options to travelers.
Lounge News and Rumors
The Washington Business Journal reported that Capital One intends to open a branded lounge at Washington-Dulles Airport in 2021. From the article, it appears they have a space picked out already as the lounge is stated as being 9,100 square feet. This would put Capital One with interesting company – as only they and American Express would be credit card issuers operating proprietary lounges. Unlike other major issuers, Capital One doesn't currently over a super-premium product with a fee in the ~$500 range.
This now leads itself the question of whether some major product shake-ups are in the works. As noted above, the past year has been big for their rewards program and this lounge could be a fantastic feather in their cap, so check back for further updates on this development.
Both American and United operate dual lounge systems – Flagship/Admirals Club and Polaris/United Club, respectively. Delta on the other hand only operates SkyClubs, which in my opinion tend to be better than the base clubs of other airlines and not as good as the premium clubs. While Delta isn't publicly commenting on a new lounge for premium passengers, the new Sky Way project at LAX may see the addition of a Delta One only lounge, if rumors are to be believed. To me this makes sense as it would bring them in line with the other major US carriers and help to elevate their business product.
As of February 24 another Centurion Lounge has opened, this time in Charlotte. This airport has been badly in need of additional lounges for a long time and Amex's rapidly expanding footprint should be a great fit for this airport. The lounge is 13,000 square feet, so definitely on the larger side of their current portfolio, but time will tell how much and when overcrowding becomes and issue.
Chase and United Renew Partnership, Emirates to Offer First US Credit Card
Airline and credit card partnerships are a big deal because the award programs for airlines are very lucrative and provide massive cash infusions into the airline to help investment in the business. Last year saw Delta and Amex re-up their partnership and now we are seeing United and Chase do the same thing, inking a contract good through 2029. While the specifics of the contract aren't public, we know that Chase will continue to be the sole issuer of United cobranded cards and we can assume that Ultimate Rewards will continue to be a strong transfer partner for United's MileagePlus program.
Details may be scarce, but for the first time ever, the US will have a cobranded credit card with a Middle Eastern airline. Emirates and Barclays announced a partnership – but we don't know if it is a single card, multiple cards with tiered fees, or anything about the earn rates on these cards. I wouldn't imagine that we get anything super mind-blowing here, but probably more a run of the mill earning and fee structure. However, these still could be very valuable for someone who frequently flies with Emirates. …and who knows….I could be wrong and it could turn out to be an amazing industry leading card (I hope I am wrong!!).
Rakuten Visa No Longer Paying 3x for Gift Cards
This is one of those opportunities that really stings when it goes away. Early in February Rakuten sent out emails stating that they would no longer be paying out 3x on GiftCardMall.com, GiftCards.com, and Raise.com. They will all be 1x from now on. Rakuten's portal and cobrand Visa card is fantastic as you can earn Amex Membership rewards points and earning 3x with giftcards was essentially printing MRs. Well, all good things must come to an end and I'm certain (as always) there will be something out there to take its places, but I am sad to see this one go.
Marriott's Capacity Controls, Category Changes, and Hyatt's "Pay My Way" Feature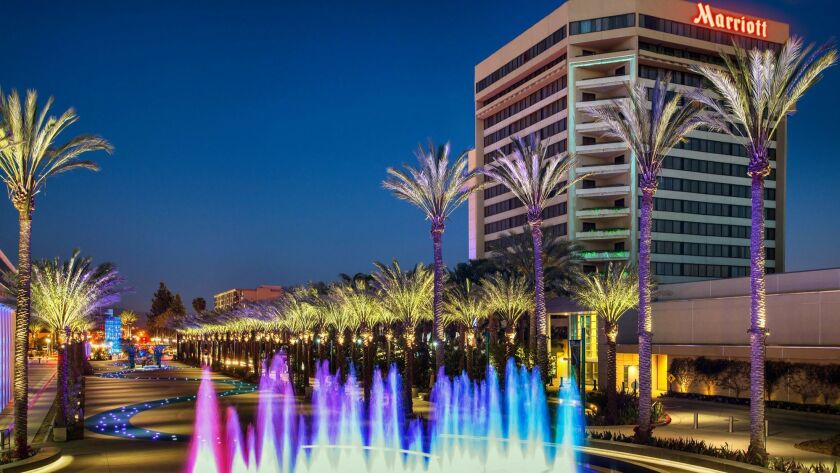 Marriott's capacity controls have always been controversial – it is very much the same as an airline only releasing a certain number of award seats while the rest of plane remains unsold. Up until now, Starwood hotels didn't fall under the same umbrella as legacy Marriott properties, so if a Westin and a J.W. Marriott both had 100 standard rooms available, the Westin's would all be bookable with points, whereas the J.W. Marriott could note it as a period of high demand and allow only a subset of those rooms, perhaps 25 to be bookable by points. Well, now the old Starwood properties can limit rooms on high-demand nights. Typically properties have been limited to doing this only 10 nights per year, but could get a waiver for up to 60 nights. While it seems as though Marriott will be holding properties more firmly to the 10 night maximum, time will tell if this ends up being the case.
As they do every year, Marriott makes adjustments to its hotel category listing with some hotels moving to higher categories and some downgrading. One would think that in general you would see moves that see roughly the same number of properties moving up as ones moving down. In my opinion this should be due to a few things. First, keep the hotels to brand standard. I don't expect a Fairfield Marriott to be a top tier property, nor do I expect a W to be in the bottom tiers. Second, I can understand category moves if there is a major renovation that occurs or if a property has aged in relation to the average portfolio or competitors. This is an inexact science, of course but 2019 saw 5% of the portfolio change category (about 380 properties). Of those, less than 40 moved to a lower category and over 340 moved to a higher category. This year we see a similar trend but with a much larger number of properties. The total percent of the portfolio that changed categories is a whopping 29%. 7% have decreased in cost while 22% have increased. Overall, this is to be expected as programs look to find ways to devalue their points and increase their profits and one more negative data point as Marriott continues to strip value from its program.
While Marriott is making it harder for its loyalists to redeem points for stays, Hyatt is making it easier and more flexible. Hyatt introduced it's new program "Pay My Way" which offers the ability to pay for nights using a mix of payment options. Members can use a combination of cash, points, free night awards, and Points + Cash rates. This opens up a lot more options and a much cleaner way to make a single booking.